Articles by Patti Hathaway
Change Management Articles
Patti has been quoted in many articles and on many subjects. The other articles listed are authored by Patti and are available for your use. Please contact Patti if you would like permission to use her article(s) in your publication. The articles are organized by Patti's four areas of expertise.
Change Management Articles where Patti is Quoted: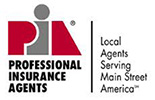 "Get Motivated: Turn the Whine into the Bottom Line," Professional Insurance Agents, September 2002.


"Getting Up from Down: How to Help Your Staff Live After Layoffs," American Way (American Airlines) June 1, 2002.
"Adapting to Change," Sales and Marketing Excellence, July 2001.
"Turn Whine into the Bottom Line!" OPRA Agenda, March 1998.
"Whining with Purpose," Personal Excellence, July 1998.
"What? More Change?" Ohio Society of Association Executives, September 1996.
Change Management Articles written by Patti
(available for reprinting):
Change is a Many Splintered Thing (Part One) – Discover the first two phases in the Cycle of Resistance to change. Learn the typical "cat reactions" people have when they feel the pain of change and how these reactions impact them personally. (Part 1 of 2)
Heal Thy Pain (Part Two) – Discover what happens during the final two phases in the Cycle of Resistance. Learn the keys to healing the pain of resistance and how to make a commitment to new growth. (Part 2 of 2)
Turn Whine into the Bottom-Line – Your organization's greatest enemy is NOT in the marketplace. Just because you're not hearing employee whining doesn't mean resistance to change isn't paralyzing your organization.
The 3 Costliest Merger Mistakes and 4 Ways to Avoid Them – Discover the three most typical and costly mistakes leaders make in merger situations and what you can do to avoid them.
(Let Go) When You're At the End of Your Rope, Let Go! –  Do you sometimes find you are at the end of your rope when it comes to organizational change? Then, let go! In this article you will learn what to do with all the things you do not have control over in your change situation.)
Bye, Bye Boo Bird – Have you ever wanted to change someone's attitude or behavior? Even though we may not be able to change someone else, we can decide on how we choose to influence them. In this article read about the strategies and techniques you can use to influence people.
Put on Your Game Face – Do you want to feel good and powerful in change at work? Discover how to put on a game face and avoid becoming an armchair quarterback.
An Eye for an Eye and a Tooth for a Tooth, Can Leave You Blind and Toothless – Has the lack of forgiveness for past decisions or perceived wrongs in your organization impeded your ability to move forward in change? Discover why forgiveness has everything to do with you and very little to do with the person who has hurt you.
The 5 Most Important (& Most Valuable) Things You Will Miss Out On When You Refuse to Change – People tend to focus on what they have lost because of work change. Discover what valuable and important things you will miss out on when you refuse to change.
Whining with Purpose – Not all work changes are good or work as they were conceived. Team members must be honest with the leaders of change if the change is not working properly. Our natural tendency is to "whine" about these changes. Learn how to "whine with purpose" by developing your ability to give constructive feedback to change leaders.
Those Who Laugh Last! – To face the frustrations of dealing with constant change and cranky customers, we must develop the light approach to life. Take a Sense of Humor Inventory and find out if your humor needs some work. Discover six strategies to get your laugh mechanism in order.
Stressed for Success? – Do you know the secret to making your body 15 to 20 years more youthful? Discover an additional strategy which one researcher found positively affects stress hormones that can lead you to lower your blood pressure and give you a more relaxed heart rate and respiration.
You Are What You Eat – Is That Good News for You? – Do you know which food is second only to pure oxygen for dissipating stress? Discover several foods to avoid eating because they will increase your stress levels.
All Stressed-Up and No Place to Go – Do you know why you wake up tired some days? Are you making the most of your day by making the most of the first 15 minutes you are awake? Learn several new stress management strategies to help you deal with work change and unruly customers in this issue.
Friends DO Make a Difference… – Did you know that not having close friends may be as detrimental to your health as smoking or carrying extra weight? This article explores why friends are critically important to our mental and physical health and how they can help us deal with the stress of life.