Client Testimonials
Change Management Programs
Patti presented her change program to over 13,000 of our employees in our integrated healthcare delivery system. Her program and book are life-changing as she shares practical, easily implemented tools and strategies to deal with nonstop change. Her heart for those struggling with change is valued at a time when people are overwhelmed and fearful. This book motivates all of us to move forward a non-stop change environment!
ProMedica Health System

Thank you for the exceptional program you delivered to our conference. Your change presentation was excellent and the response from the nurses was unanimous – they loved it! Your presentation was powerful, relevant, and practical.
Mead Johnson Nutritionals

You were simply fantastic! Being at the end of a conference is a challenge of its own, to keep people's attention as their minds shift toward leaving and their energy eggs. You were so entertaining, so engaging, and so thought-provoking that the group, instead of fading was highly charged and connected. You are clearly one of the best speakers I have seen.
The Ohio State University

Your program was excellent! The participants evaluated your presentation style with all perfect scores. The information was practical and immediately applicable. I have taught change management and yet I can say I feel I double the amount of practical information that I learned.
Cleveland Clinic Health System

Thirty of our nation's Secretaries of State attended and another dozen were represented by senior staff. I have heard only positive comments about your session on change. Every one who attended thoroughly enjoyed your motivational contribution to our meeting.
National Association of Secretaries of State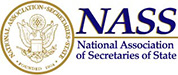 Your presentation made us feel like you were an insider – a member of The Butler Company – who had first-hand knowledge of all the changes that have occurred. They felt that every Butler employee should be exposed to this material.
The Butler Company (serving the veterinary profession)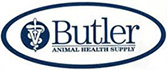 Thank you for the excellent change workshop you customized for our group. We have never had a speaker customize a program to the extent that you did for our group. We are still receiving compliments for the insightful, captivating presentation. You have created several "change agents" in our group!
White Castle

We received many favorable comments from our members. They were impressed with your professional manner and the way you added humor and personal life stories into the program. It was obvious that you did your homework by incorporating physician-specific issues into your presentation helped to make the program a success.
Sacramento-El Dorado Medical Society

Your customized program provided us with the tools necessary to help us put change into perspective and to look to the future with renewed energy and optimism. Since your presentation, our group has experienced very little turnover. This is a true testament to the effects of your insights.
Cendant

Thank you for a wonderful presentation yesterday. People were impressed with your unique style of communicating with props – it was fun and to the point. Your easy style made the presentation comfortable and your courage in sharing personal stories reveals you as a real person. Thank you for a much needed and appreciated experience.
Centers of Osteopathic Education

Your engaging presentation style, props, and participant materials provided timely insights into that amalgam of skills required for successful change agents. The response has been extremely positive. Our time spent with you was entertaining, informative and a sincere pleasure.
Purdue University

It is difficult to provide quality for a discerning audience. Your seminar and luncheon presentation was extremely well-received and exceeded attendees' expectations. You knew your audience and addressed problems they had and gave them possible solutions that they could implement.
Ohio Society of Association Executives

I want to thank you for providing a dynamic Opening Keynote and two interactive breakout sessions. We have heard nothing but excellent comments from your sessions. You scored an impressive 4.9 out of 5. You might enjoy some of the written comments from your evaluations: "Wow! This session and the Keynote seemed geared specifically to my situation!" "Very insightful, it will be extremely constructive in my area." "The speaker was motivating, informative, knowledgeable and interesting. This was an excellent seminar." "Applied concepts to both personal and professional life which makes the seminar much more worth it." "Patti is very enthusiastic and impressive." "The best motivational speaker I've heard."
Ohio Provider Resource Association

My company recently merged with another large financial institution…As I reviewed the many programs on managing change, I found that most took a "change is good" and "get on board or get out" approach. With an eye toward a tight workforce and wanting to minimize turnover and maximize the strengths of the existing employee base, I knew that this approach would not work with our organization. Patti Hathaway is refreshingly direct and supportive of the human side of the merger and challenged people to handle the change because of the benefit it would bring to them. She tailored the program to our company and was both direct and insightful with her presentation. Patti is an excellent speaker and clearly enjoys working with a challenging audience.
Bank One Corporation

Thank you so much for your terrific presentation during our recent management conference. Our managers found your content to be very relevant. You provided real-world specific information on how they can utilize specific techniques for working through change situations. Comments included: "She is an excellent and well-spoken communicator." "Excellent motivational speaker. Should be invited back…" "dynamic, solid information." These are high compliments coming from a group of broadcast managers who understand the critical importance of solid content delivered in an entertaining manner!
Dispatch Broadcast Group