eLearning
Patti is the author of two Avanoo eLearning programs (and she has more programs in the works!). These programs are great as a follow-up after Patti has spoken at your organization OR as stand-alone programs.
This a completely unique eLearning format in that:
 Satisfaction Guarantee: 100% satisfaction guarantee or a full refund. You will achieve meaningful, enhanced performance. Outcomes are measured – participants rate progress and enter action steps (which can be tracked by HR).
 It's Fast: Programs require just 3 minutes a day – teams can do it with their morning coffee.
It's Engaging and Fun: Our Programs and platform are built to ensure deep, team engagement – 6x industry standard! Private discussion communities are formed within client companies to increase team support and engagement.
It Works! Clients average 47% improved performance within 30 days of Avanoo. We have a 100% client satisfaction rate.
Living Powerfully During Nonstop Change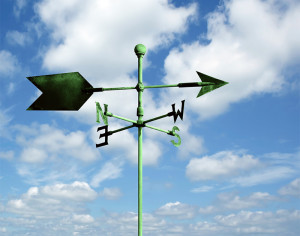 Nonstop change is now the workplace norm. According to a 2013 global survey, 82% of companies had undergone significant reorganizations in the previous year, and only 21% say those efforts were a success. Companies with failed redesigns cited active employee resistance to the change as a challenge. Employees struggle to deal with the enormous amount of change they face and most feel out of control and stumped by the daily uncertainty.
The Institute for Corporate Productivity, a workforce research firm, found that companies surveyed considered their top two critical issues to be coping with change and managing organizational change. And yet, the study found that only 35% of the top performing organizations are effective at managing change. How much more would the other 65% be achieving if they managed change more effectively? What's the solution?
This link will provide access to the first 3 lessons of my 30 lessons. We also have an 18- lesson program if you are interested.
Please contact me to discuss our exceptionally affordable corporate follow up program offerings – you will be amazed at the price and outcome-based results your organization will experience.
About this eLearning Program
In Living Powerfully During Nonstop Change you'll experience practical, uplifting solutions that will allow you to master change, not just survive it. Learn why change is so difficult. Learn how to lessen the pain and stress nonstop change causes. Shift your perspective with inspiring personal stories, groundbreaking research, and proven behavior-change strategies. With fun, engaging 3-minute daily videos, you can build your change resiliency muscles to abide and thrive in change.
Here's a 2015 interview with Tom Evans (29 minutes) on Patti's new eLearning program Living Powerfully During Nonstop Change: The Zone Interview
Enrich Your Job and Boost HCAHPS Scores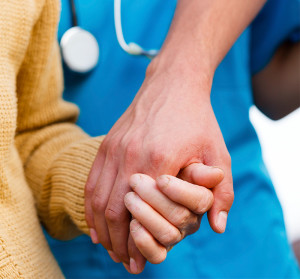 Even the best hospitals can improve their patient care! The HCAHPS system and reimbursement changes have brought tremendous pressure on hospitals to maximize safety and patient experience. However, because of the 24/7/365 nature of hospital scheduling, it's been challenging to provide consistent, effective, engaging training to all staff… until now.
This link will provide access to the first 3 lessons of my 30 lessons.
Please contact me to discuss our exceptionally affordable corporate follow up program offerings – you will be amazed at the price and outcome-based results your organization will experience.
About This eLearning Program
Patti Hathaway's Enrich Your Job and Boost HCAHPS Scores is a three-minute-a-day program for long-term improvement of patient experience and HCAHPS scores. Its 30 inspiring lessons provide every team member—from the President to medical doctors to the facility staff—with HCAHPS-centered training to watch and use. In this program, here's what your staff will learn:
What real-life patients want most from healthcare workers
Empowering techniques for improving safety and care
Best practices for improving teamwork and communication
Facts and practices that can enhance job satisfaction and boost personal wellbeing
Every day, your staff will learn one new action step that addresses at least two specific HCAHPS scoring questions, because this program is solidly built on evidence-based medical research. The research resources and a bonus team huddle question will be provided in the Research & Team Resources pdf for each lesson. Just as importantly, the program will help every user enrich their job and experience more personal satisfaction. Healthcare organizations (hospitals) who have all their staff do this program at the same time are likely see significant synergy and conversations develop around each lesson.
"Patti – You really hit the nail on the head with your HCAHPS eLearning program. I love that these are 3-minute lessons that ANYBODY would have time to do, could relate to, and would take away a meaningful message. I learned a lot and I have a doctorate in nursing! There's not a person—from environmental services to the president of the organization—who won't see themselves in these stories. They are truly wonderful. This program will change healthcare!"
Human Trafficking

Our vision is to eradicate human trafficking by educating people on how to engage human trafficking victims in their work by empowering them with tools and action steps to free victims.
Welcome to our Human Trafficking (HT) eLearning webpage! We're so excited that you are interested in our first HT eLearning program: Human Trafficking Awareness for Healthcare: W.A.R. on Slavery eLearning program. Here's a link to our Program Preview with Avanoo and our tri-fold HT Pocket Guide for Healthcare that is provided to assist staff in remembering the key points and action strategies.
Healthcare professionals are on the frontlines when it comes to identifying and caring for victims of human trafficking. As a result, they need to be educated on how to recognize red flags of abuse so they can intercede on behalf of the patient. This program will play a critical role in preparing our country's medical community to help victims break out of this abuse cycle.
You will find several resources on this webpage:
eLearning: More detailed information on our eLearning program including a program description, learning objectives, and introduction to the co-authors.
Resources: Links to our HT Pocket Guide for Healthcare a tri-fold printable brochure that provides written W.A.R. tools and actions steps that reinforce what you learn in our eLearning program. Links are also provided to other HT tools that you may find helpful as well as recommended reading.
If your hospital or healthcare system wants to earn CME or CNE for this program, check out our CME Addendum for HCAHPS Research . Please contact Patti for a word document that contains all the documentation (except for your hospital-specific needs data) needed for a CME accreditation application for this program. Ask Patti about her other 2 eLearning Programs Enrich Your Job and Boost HCAHPS Scores  and Living Powerfully During Nonstop Change  eLearning programs.