The Change Agent Blog: echo $subtitle; ?>
4 Tips to Avoid Merger Mistakes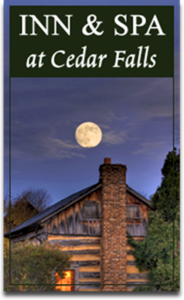 I hope you are enjoying your summer. My husband Jim and I celebrated our 30th wedding anniversary on June 18 in Hocking Hills, Ohio. We had a wonderful time staying at the Inn & Spa at Cedar Falls and exploring the caves, trails and waterfalls in the southern part of Ohio. It was our first time visiting this area and we thought it was spectacular (better than the Smoky Mountains and far less expensive)!
We then headed farther south to visit our youngest son Drew who is really enjoying his first food science internship at Bellisio Foods in Jackson, Ohio. He has an amazing manager who is not only allowing him to do a significant project but is also sharing her insights on corporate culture, union environments, mistakes to avoid, etc. that will save these interns from professional blunders. We were very impressed and grateful for his learning and growth in his internship! How often do you share your tips and insights with new employees?
Check out my website and you will notice I've added 42 free articles in the pdf format. You are welcome to use the articles (just give me credit) in your organization's newsletter or with your colleagues.
Here are the merger tips as promised from my last issue:
Merger Tip 1: Don't change things immediately. Find out the key components that must be merged. Not everything needs to be integrated. Talk with your front line employees in both organizations. Listen and learn. Build on the merged organization's strengths. Recognize that one solution may not fit both organizations.
Merger Tip 2: Determine what changes need to be made. Communicate and explain the changes to the entire organization. Announce what and when the changes will be implemented. Don't make the announcement and implementation dates too far apart. Half the pain is in the anticipation of the change.
Merger Tip 3: Educate people as to why change is painful and what they can do for themselves personally to deal with change.
Merger Tip 4: Address rumors as they occur (i.e., have a "Rumor of the Week" section in your employee newsletter or on your intranet).
Taken from my tips booklet: 93 Tips for Managing Change
Make it a great week!
comments_template(); ?>