The Change Agent Blog: echo $subtitle; ?>
A long, snowy, cold winter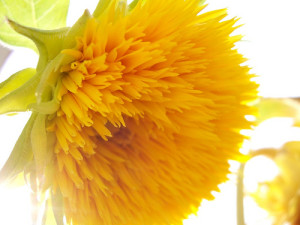 After a long, snowy, cold winter, I am cherishing the warmer spring weather so much more than if we had a mild winter!
We are looking forward to our youngest son Drew's graduation from The Ohio State University in less than three weeks. He completed his B.S. in Food Science & Technology degree in 3 years and is looking forward to his Product Development internship in Dallas with the Dr. Pepper/Snapple Group this summer.
As a lifelong learner, I am currently going through two different certification programs. On the professional side, while I am already working with 1:1 coaching clients, I have decided to pursue the actual coaching certification. It involves several classes and supervisory evaluations of my work. On the personal side, I'm going through the application process and attending classes to become a Chaplain with the Billy Graham Evangelical Association's Rapid Response Team. They are called on in natural disasters (hurricanes, floods, etc) as well as in trauma/tragedy situations like 9-11 or bombings. I will be working with victims as well as first responders.
While it may seem like two completely different learning experiences, I have found there to be similarities. Learning how to deal with people in crisis or tragedy is largely focused how they respond to abnormal stress. The stress management techniques also apply to my coaching clients. Bottom-Line: it's all about listening to and responding to people's deepest needs and guiding them in their decision making processes. It's truly exciting!
Speaking of stress, many organizations don't acknowledge their customers stress when they are going through changes. Here are 3 tips for managing your customers through your company's changes (taken from my 107 Tips for Creating Customer Loyalty booklet):
Obtain customer feedback on the change(s). Consider conducting focus groups or surveys of customers to gain their input on potential changes. Invite your key customers to be part of the change process. Ask your customers, "How can we better serve your needs as our customer?" If you ask for feedback, listen and be willing to consider the customer's input.
Be proactive in your communication but recognize that many customers don't read your marketing literature. Therefore, increase the various types of external communications you develop. Use newsletters, advertisements, and your web site to inform customers of your change(s).
Broaden your customers' understanding and perspective about your change(s). Customers don't want to switch to another service/product provider unless they must. Make it easy for your customer to do business with you. Be the best in providing a system of procedures and policies and way of doing business that was designed with the customer in mind AND be the very best at delivering service that your competitors cannot match.
Make it a great week!
comments_template(); ?>