The Change Agent Blog: echo $subtitle; ?>
Raindrops Keeping Falling on my Head!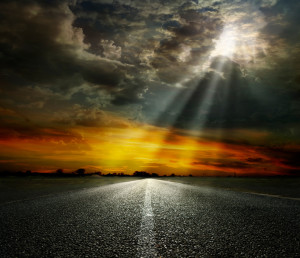 We are having the rainiest summer on record in Ohio. We literally rejoice when the sun comes out! Is that true in your life at times? It seems that nothing goes right and the storm clouds gather and you don't seem to get a break. I've learned that when it rains a lot, I really appreciate the sun SO much more.
We experienced many "rainy days" with our oldest son Bryan as he endured many challenges during his 7 years of college. Yet, the sun came out in May when he graduated cum laude with his B.S.Ed. degree (Elementary Ed) from Ashland University! Sometimes the victory comes slowly but it is really special when it happens. Bryan plans to substitute teach next year while he takes his certification tests and figures out where he wants to live.
I've been working on a complete redesign of my website and hired a new designer who promised he could get it finished in 4 weeks. We are now in week 12 and we are finally launching it. Please take a look around as I've added a lot more content and hopefully it is easier to find what you are looking for. I'd love to know what you think…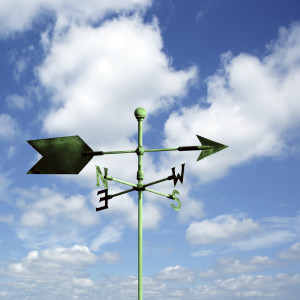 A truly sunny experience has been working with Avanoo to produce my first eLearning program, Living Powerfully During Nonstop Change. I love their unique 3-minute lesson/day (over 30 weeks) format with nature video and powerful music. It was a great learning experience for me to have to narrow down my messages to 3 minutes or less. If you have a couple of minutes, here's a free preview for you: http://www.avanoo.com/first3/519. Email me if you are interested in my special subscriber kick-off pricing for 100 people (this pricing is usually reserved for 3,000 person subscription). It's only effective until August 15.
My Customer Loyalty Tips for this Month are for Building your Repeat and Referral Business:
• Ask your customers for the business. Ask "How can we build on our success?" or "What can I do to earn the right to do more business with you?"
• Send a follow-up thank-you note or letter after a big sale or service agreement has been signed. Handwritten notes are perceived as more sincere than typewritten letters or e-mail notes.
• Ask your customers to write you a referral/recommendation letter. Get permission to use the letter with other customers or in advertising/promotional pieces.
Have a great week!
Patti Hathaway, M.Ed., CSP
Business Advisor & Author of 5 books
The CHANGE AGENT
Solving Your People Challenges
web: http://www.TheChangeAgent.com
Author of 2 Avanoo eLearning Programs
www.Avanoo.com
phone: 1-800-339-0973
email:
comments_template(); ?>