The Change Agent Blog: echo $subtitle; ?>
A New Season
I enjoy Fall because it is the start of another season – it's cooler and the trees begin changing their colors. School starts and new activities begin again. I love learning and new beginnings.
Yet, many people dislike and even dread change. I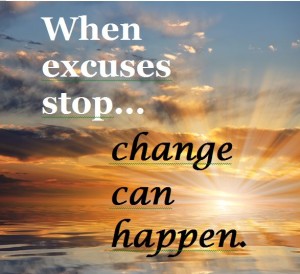 can't blame them because the pace of change is unrelenting – from new technology (and companies responding with major internal changes as a result) to changes in leadership and new ways of doing business. I have a framed quote in my office you may enjoy: When excuses stop…change can happen. So, what excuse are you making today that is causing you to resist change in your life?
Perhaps my change tips this month will help you move forward in your nonstop change (taken from my 93 Tips to Manage Change tips booklet)
• Educate people as to why change is painful and what they can do for themselves personally to deal with change (in my change resiliency program and book you will learn why it's in your personal best interest to move forward in change – and it's not what you think).
• Address rumors as they occur (i.e., have a "Rumor of the Week" section in your employee newsletter, on your intranet, or within your department). If you don't effectively communicate your vision, people will make it up as they go along and rumors abound.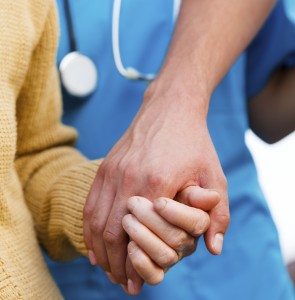 Speaking of new, my second eLearning program was just released (my first program is on change resiliency – see my website for more details). My new program is specifically for healthcare to improve their patients' experience: Enrich Your Job and Boost HCAHPS Scores. You will love this very unique 3-minute lesson/day (over 30 weeks) format. This program has the CME accreditation paperwork completed and is ready to be launched. If you want to improve your HCAHPS scores and job satisfaction, take a couple of minutes to watch this corporate preview of the first 3 lessons: http://www.avanoo.com/first3/529.
Email me if you are interested in my special subscriber kick-off pricing for 100 people (this pricing is usually reserved for 3,000 person subscription). It's only effective until October 25.
Have a great week!
Patti Hathaway, M.Ed., CSP
Business Advisor & Author of 5 books
The CHANGE AGENT
Solving Your People Challenges
web: http://www.TheChangeAgent.com
Author of 2 Avanoo eLearning Programs
www.Avanoo.com
phone: 1-800-339-0973
email:
comments_template(); ?>